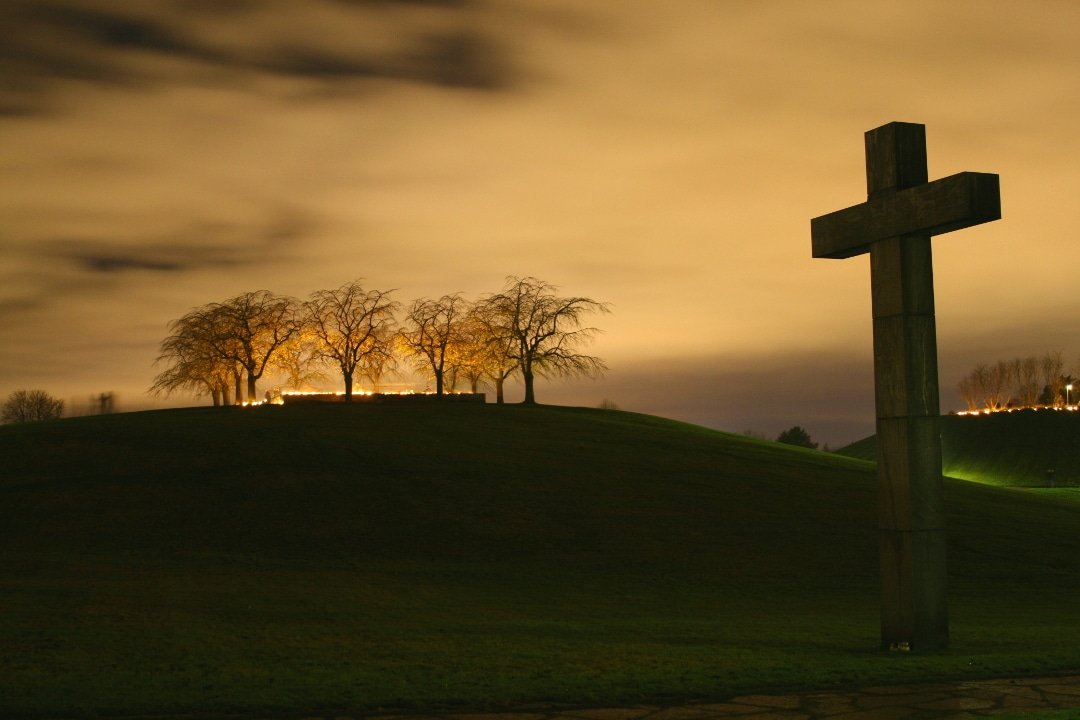 THREE SERMON SERIES IDEAS FOR THE EASTER SEASON
Easter is the most important day in all of Christianity. On that first Easter morning, death was banished and eternal life was secured by the resurrection of Jesus Christ. That is a message the world needs to hear.
The people in our churches need to be constantly reminded of the significance of the death, burial, and resurrection of Jesus. The weeks leading up to Easter Sunday provide an excellent opportunity to do that.
The Easter season is also one of those rare periods where some non-churchgoers may show up at your services. People who don't regularly attend church, many who are unbelievers, will come with their family to keep some tradition going. Or to please their mothers.
Regardless of their reasons for attending, I don't believe in coincidence. God is working in their lives. He brought them to the service to hear about Him and His eternity-changing Gospel. Pastors have the chance to lead them to see what Jesus did for them.
As a pastor, a pre-Easter sermon series gives you several weeks to focus your church completely on the cross and the resurrection. You can take your time to really hone in on the events that took Jesus to Golgotha and the now empty grave.
To help get you started on a series, I want to present you with three series ideas. These ideas can be developed into a sermon series lasting from four weeks up to seven weeks or longer. If you have a suggestion for a series, please share with all of us in the comments below.
SERIES IDEA 1: EASTER PROPHECIES IN THE OLD TESTAMENT
The events of the week leading up to the crucifixion and resurrection were predicted hundreds, even thousands of years before they happened. The Old Testament records these prophecies. A series covering some of these prophecies can give your church a new perspective on God's eternal plan of redemption.
Here are some Scripture passages for building a sermon series on the Old Testament prophecies.
GENESIS 3
In Genesis 3, we find the earliest prophecy of the Messiah. After the sin of Adam and Eve, God has a word for the serpent.
14 The Lord God said to the serpent, "Because you have done this, cursed are you above all livestock and above all beasts of the field; on your belly you shall go, and dust you shall eat all the days of your life. 15 I will put enmity between you and the woman, and between your offspring and her offspring; he shall bruise your head, and you shall bruise his heel." (Genesis 3:14-15, ESV)
There is a "He", someone who will crush the head of the devil.
21 And the Lord God made for Adam and for his wife garments of skins and clothed them. (Genesis 3:21, ESV)
The Lord provided covering for Adam and Eve with clothes of skin. Skin sacrificed by innocent animals. One day God would provide a covering for us through the innocent blood of Jesus Christ.
EXODUS 12
God gave the Israelites instructions for observing the Passover. Part of those instructions covered the proper procedure for preparing the sacrificial lamb.
46 It shall be eaten in one house; you shall not take any of the flesh outside the house, and you shall not break any of its bones. (Exodus 12:46, ESV)
As our Passover Lamb, this points directly to John 19:36. Jesus is the fulfillment of the Passover Lamb.
THE PSALMS
The Psalms hold a wealth of prophecy information concerning the Passion week. The "Son of David" is featured prominently in many Psalms. Here are a few passages of note.
PSALM 16
8 I have set the Lord always before me; because he is at my right hand, I shall not be shaken. 9 Therefore my heart is glad, and my whole being rejoices my flesh also dwells secure. 10 For you will not abandon my soul to Sheol, or let your holy one see corruption. (Psalm 16:8-10, ESV)
Could this be Jesus' perspective from the cross and the grave?
PSALM 22
So much of this Psalm point to the crucifixion.
1 My God, my God, why have you forsaken me? Why are you so far from saving me, from the words of my groaning? 2 O my God, I cry by day, but you do not answer, and by night, but I find no rest. (Psalm 22:1-2, ESV)
ISAIAH 25
The accomplishment of Jesus through His resurrection is foretold in Isaiah 25.
8 He will swallow up death forever; and the Lord God will wipe away tears from all faces, and the reproach of his people he will take away from all the earth, for the Lord has spoken. 9 It will be said on that day, "Behold, this is our God; we have waited for him, that he might save us. This is the Lord; we have waited for him; let us be glad and rejoice in his salvation." (Isaiah 25:8-9, ESV)
ISAIAH 50
6 I gave my back to those who strike, and my cheeks to those who pull out the beard; I hid not my face from disgrace and spitting. (Isaiah 50:6, ESV)
The Old Testament prophecies are specific, leaving no doubt who the Messiah is when He arrives.
ISAIAH 53
One of the great prophetic passages in the entire Old Testament. Isaiah 53 could be used for a sermon series all on its own. I've pulled out just a couple of the many poignant verses.
1 Who has believed what he has heard from us? And to whom has the arm of the Lord been revealed? 2 For he grew up before him like a young plant, and like a root out of dry ground; he had no form or majesty that we should look at him, and no beauty that we should desire him. 3 He was despised and rejected by men, a man of sorrows and acquainted with grief; and as one from whom men hide their faces he was despised, and we esteemed him not. (Isaiah 53:1-3, ESV)
5 But he was pierced for our transgressions; he was crushed for our iniquities; upon him was the chastisement that brought us peace, and with his wounds we are healed. 6 All we like sheep have gone astray; we have turned—every one—to his own way; and the Lord has laid on him the iniquity of us all. (Isaiah 53:5-6, ESV)
Such a total and complete picture of our Lord's life and sacrifice. What a Savior!
ZECHARIAH 9
Palm Sunday, predicted hundreds of years before the event.
9 Rejoice greatly, O daughter of Zion! Shout aloud, O daughter of Jerusalem! Behold, your king is coming to you; righteous and having salvation is he, humble and mounted on a donkey, on a colt, the foal of a donkey. (Zechariah 9:9, ESV)
ZECHARIAH 11
12 Then I said to them, "If it seems good to you, give me my wages; but if not, keep them." And they weighed out as my wages thirty pieces of silver. (Zechariah 11:12, ESV)
Even the most sinister events of the Easter weekend are predicted.
ZECHARIAH 12
10 "And I will pour out on the house of David and the inhabitants of Jerusalem a spirit of grace and pleas for mercy, so that, when they look on me, on him whom they have pierced, they shall mourn for him, as one mourns for an only child, and weep bitterly over him, as one weeps over a firstborn. (Zechariah 12:10, ESV)
Grace and mercy are available, even to those who pierced Jesus with the nails of the cross. And who of us is not guilty of putting Jesus there?
There are ample Old Testament passages to build a pre-Easter sermon series.
SERMON SERIES IDEA 2: SEVEN SAYINGS FROM THE CROSS
The seven sayings from the cross have been a source of sermons for many, many years. They would also lend themselves well to a seven-week sermon series leading up to Easter.
Here's a list of the seven passages recording the seven times Jesus spoke from the cross.
LUKE 23:34
34 And Jesus said, "Father, forgive them, for they know not what they do." And they cast lots to divide his garments. (Luke 23:34, ESV)
"The Word of Forgiveness." Even on the cross, even to those who nailed Him to the cross, Jesus offers forgiveness to those who will turn to Him.
LUKE 23:43
43 And he said to him, "Truly, I say to you, today you will be with me in paradise." (Luke 23:43, ESV)
"The Word of Salvation." Salvation is available through Jesus to anyone who trusts in Him, regardless of how they have lived.
JOHN 19:26-27
26 When Jesus saw his mother and the disciple whom he loved standing nearby, he said to his mother, "Woman, behold, your son!" 27 Then he said to the disciple, "Behold, your mother!" And from that hour the disciple took her to his own home. (John 19:26-27, ESV)
"The Word of Relationship." Even as He hung on the cruel cross, His thoughts were on the wellbeing of others.
MATTHEW 27:46 OR MARK 15:34
46 And about the ninth hour Jesus cried out with a loud voice, saying, "Eli, Eli, lema sabachthani?" that is, "My God, my God, why have you forsaken me?" (Matthew 27:46, ESV)
"The Word of Humanity." Even though Jesus knew from eternity He would be the "lamb who takes away the sins of the world" He still felt the pain of abandonment.
JOHN 19:28
28 After this, Jesus, knowing that all was now finished, said (to fulfill the Scripture), "I thirst." (John 19:28, ESV)
"The Word of Distress." Jesus, as He was dying a cruel death, still fulfilled the prophecies of Scripture.
JOHN 19:30
30 When Jesus had received the sour wine, he said, "It is finished," and he bowed his head and gave up his spirit. (John 19:30, ESV)
"The Word of Triumph." Tetelestai – all that Jesus came to do was complete.
LUKE 23:46
46 Then Jesus, calling out with a loud voice, said, "Father, into your hands I commit my spirit!" And having said this he breathed his last. (Luke 23:46, ESV)
"The Word of Reunion." Now that Jesus had completed His task, He would be reunited with the Father.
The seven sayings of Jesus from the cross is a treasure trove for a pastor wanting to preach a pre-Easter sermon series.
THE ROAD TO THE HILL
Several years ago I preached a sermon series I called "The Road to the Hill." You can find that series, and 15 more Easter sermons, in Sermon Outlines for Busy Pastors: Easter Sermons.
This series began three weeks before Easter. Easter Sunday's focus was the resurrection. The last sermon was preached one week after Easter. Here is a brief overview of each message in this 5-sermon series.
WHY SHOULD EASTER MATTER TO ME?
I used Genesis 3:1-7 as a launch point for seeing why there had to be a crucifixion and resurrection. What does Easter have to do with you? Everything.
THREE ALONG THE ROAD
I examined three encounters Jesus had with people as He "set His face toward Jerusalem." These encounters parallel our lives and how Jesus will respond.
FINISHED
Tetelestai – it is finished. What did Jesus intend to express through this Greek word?
EASTER
The fourth sermon in the series was a strong evangelistic message. I knew some would attend Easter Sunday, if for no other reason than to be with their families. I wanted them to comprehend the greatness of Jesus, His crucifixion, and resurrection. I wanted to present the Gospel as plainly as possible.
WHAT'S JESUS DOING NOW?
Forty days after the resurrection, Jesus called His disciples together. He gave some instructions and then He ascended into heaven? Is that all Jesus had to do? Is He doing anything now?
SUMMARY
Three different angles, three different perspectives, at approaching Easter. All with a pinpoint focus on Jesus Christ.
I hope these ideas will help you as you develop a pre-Easter sermon series.